Song Hong, Vietnam
Project lead:

Ocean Conservancy
Introduction
The Song Hong, or Red River, gets its name from its reddish-brown heavily silt-laden water. It begins in the Yunnan province of southwestern China, flows southeastward, and enters Vietnam through Lao Cai, a northwestern province. The Song Hong passes through eight other provinces, including the city of Hanoi, before flowing into the Gulf of Tonkin at Ba Lat mouth in the Nam Dinh province, where Xuan Thuy Park—a Ramsar Site designated for its rich mangrove habitat—is located. At 1,149 kilometers, it is the second largest river in Vietnam, after the Mekong River. It also served as a major travel route to China up until the late 19th century. The Song Hong supports life in 116 Vietnamese districts, and its delta has a population of over 23 million people who commonly refer to it as "our mother's milk."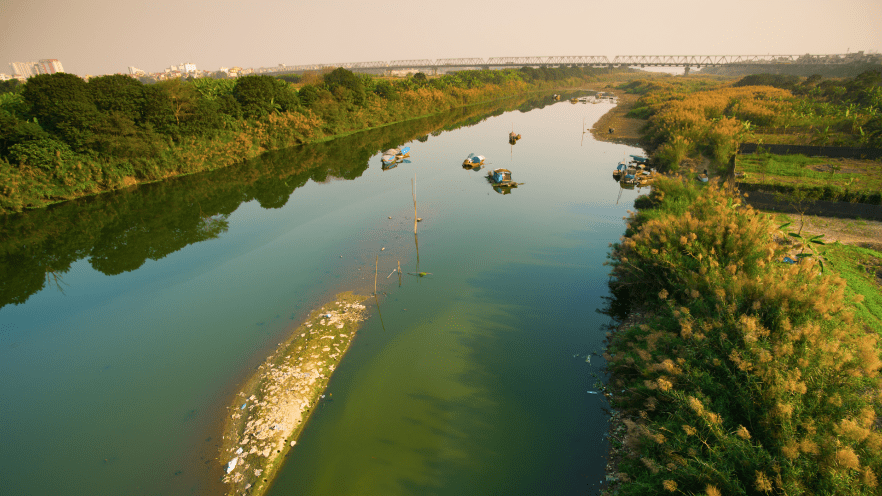 While the Song Hong supports millions of people, it is also powerful and dangerous. Intense seasonal floods are made worse by erosion and development, and pollution plagues its waters. However, there is strong political will to address these problems. In 2019, the Vietnam Prime Minister signed the Decision 1746/QĐ-TTg on the National Action Plan on Ocean Plastic Waste Management through 2030 (NAP), which includes key priorities such as raising awareness and controlling waste in river basins. The Government has also pledged to eliminate single-use plastics by 2025.
Ocean Conservancy and its partner the Centre for Marinelife Conservation & Community Development (MCD) are taking action on the Song Hong to prevent further plastic waste from reaching the ocean.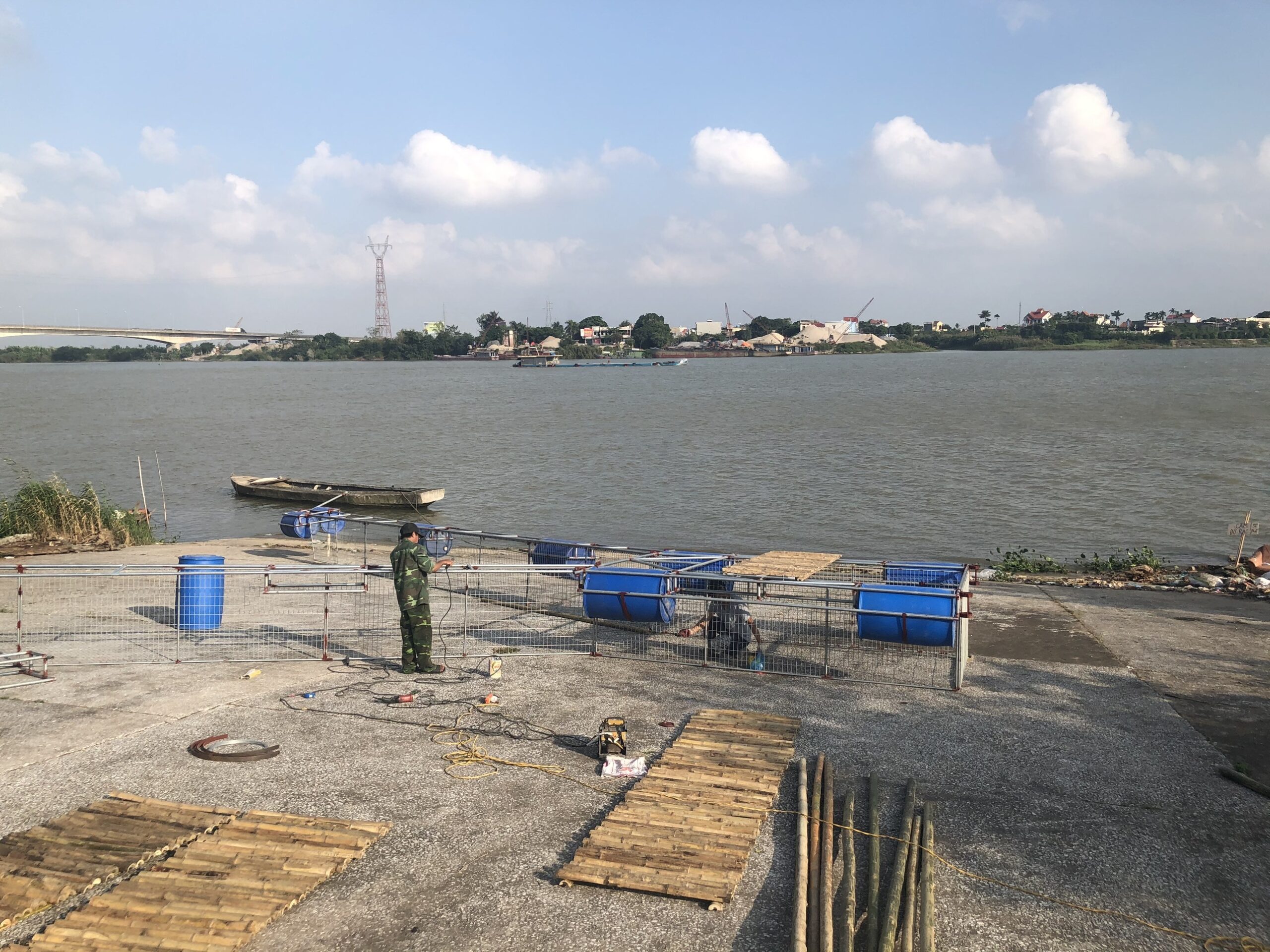 Intervention Plan
Ocean Conservancy, based in the USA, and MCD, based in Vietnam, have installed a series of trash traps in the Song Hong. These systems consist of two booms, riverside and bankside, with hanging mesh that guide waste to a central trap. A gangway from the riverbank connecting to a bamboo work platform on top of the trap provides access for waste removal and maintenance. A prototype of this device was designed by MCD as part of a 2019 USAID-funded project to develop low-cost, innovative solutions to improve river health. It was designed with input from local experts leaning on a decade of experience working on marine debris and waste management.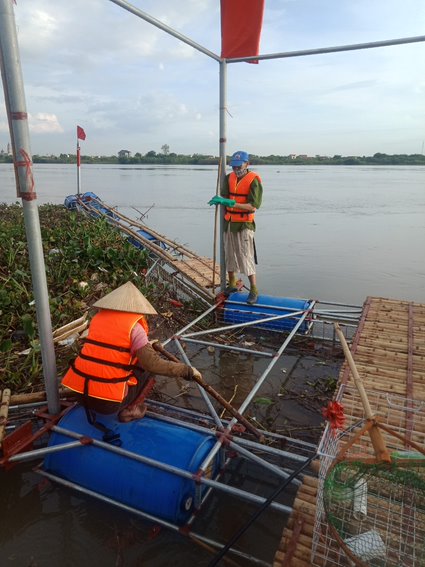 The captured waste is quantified and sorted into disposal categories. High-value plastics, such as beverage bottles, are transferred to local junk-shops. Low-value plastics and other waste are transported to the local processing plant where they are either incinerated, composted, or landfilled. The team is collecting data on the captured plastic and studying the waste management system to identify alternative processing options, develop recommendations for infrastructure improvements, and inform better policy.
Community Engagement
The project engages multiple members of the community—individuals, policymakers, international corporations, and businesses—to have a lasting impact. The team is executing a communications strategy to increase awareness of the plastic problem, effect behavior change, and energize local implementation of marine debris directives. A public opinion survey was conducted to gather information regarding the public's knowledge and attitude towards plastic, the river, and the environment. At the end of the project, the same survey will be administered and compared to the baseline to quantify the social impacts of the project. In addition, Ocean Conservancy and MCD have collaborated with professional filmmakers and Vietnamese celebrities to produce videos intended to raise awareness and call for action to address plastic pollution.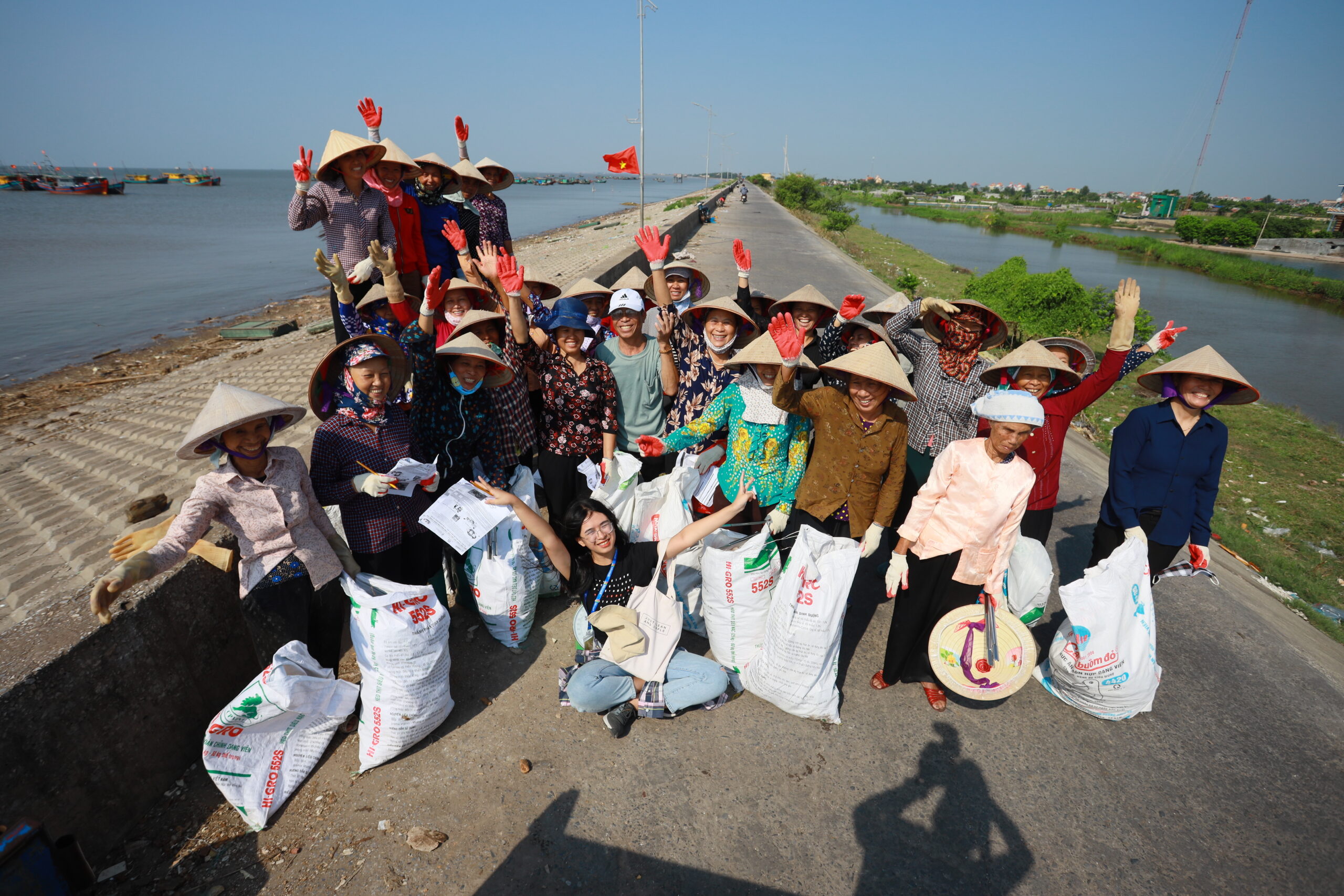 The Team
Ocean Conservancy is a non-profit environmental advocacy group based in the United States. The organization helps to formulate ocean policy at the federal and state government levels based on peer-reviewed science. They run the Trash Free Seas® program, which aims to get rid of plastics at their source and partner with local organizations to implement solutions to the ocean plastics crisis. The Centre for Marinelife Conservation & Community Development (MCD) is a leading Vietnamese ENGO focused on coastal and marine ecosystem conservation across Vietnam. MCD provides an understanding of Vietnamese ocean plastics policies, liaises with local governments, manages construction and deployment of the devices, and conducts on-the-ground communication, outreach, and scientific research. The Rochman Lab at The University of Toronto Department of Ecology and Evolutionary Biology leads and guides the research on marine debris and plastic pollution.
Interested in supporting Ocean Conservancy's work in Vietnam? Donate here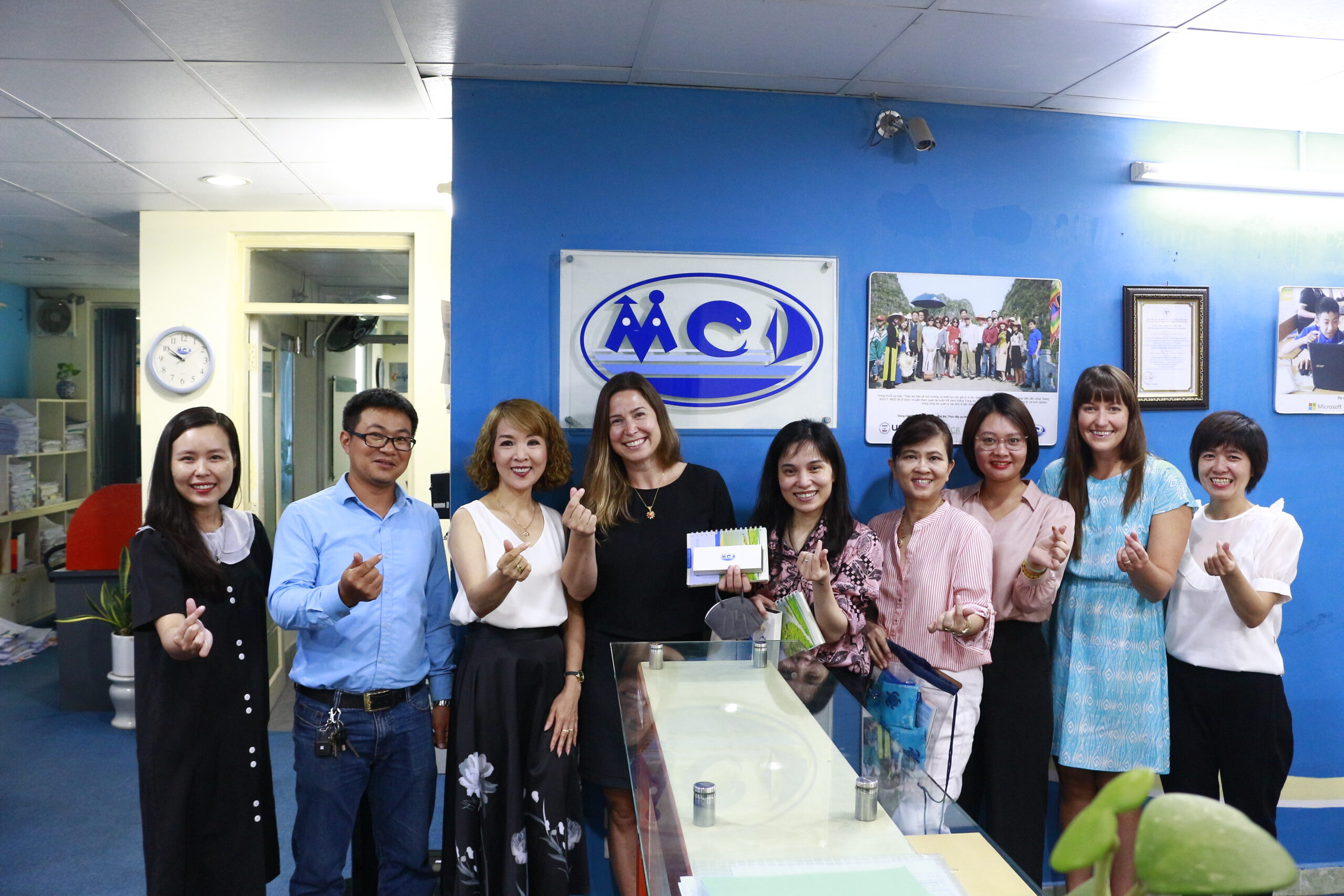 Related Blog Posts: