Lat Phrao Canal, Thailand
Project lead:

TerraCycle Global Foundation
Introduction
The Chao Phraya River, the "River of Kings", spans 370 kilometers through Thailand before reaching Bangkok and the Gulf of Thailand. Considered the lifeblood of Bangkok, the river serves as a major thoroughfare for the city's eight million residents. Every day, more than 50,000 people use the ferries on the Chao Phraya River to get around Bangkok. Throughout the years, over 1,600 canals and waterways have been engineered through Bangkok to shorten the passage of the river through the city. Lat Phrao Canal, a 1.5 kilometer section of this canal network, flows through a large, densely populated community with approximately 120,400 residents.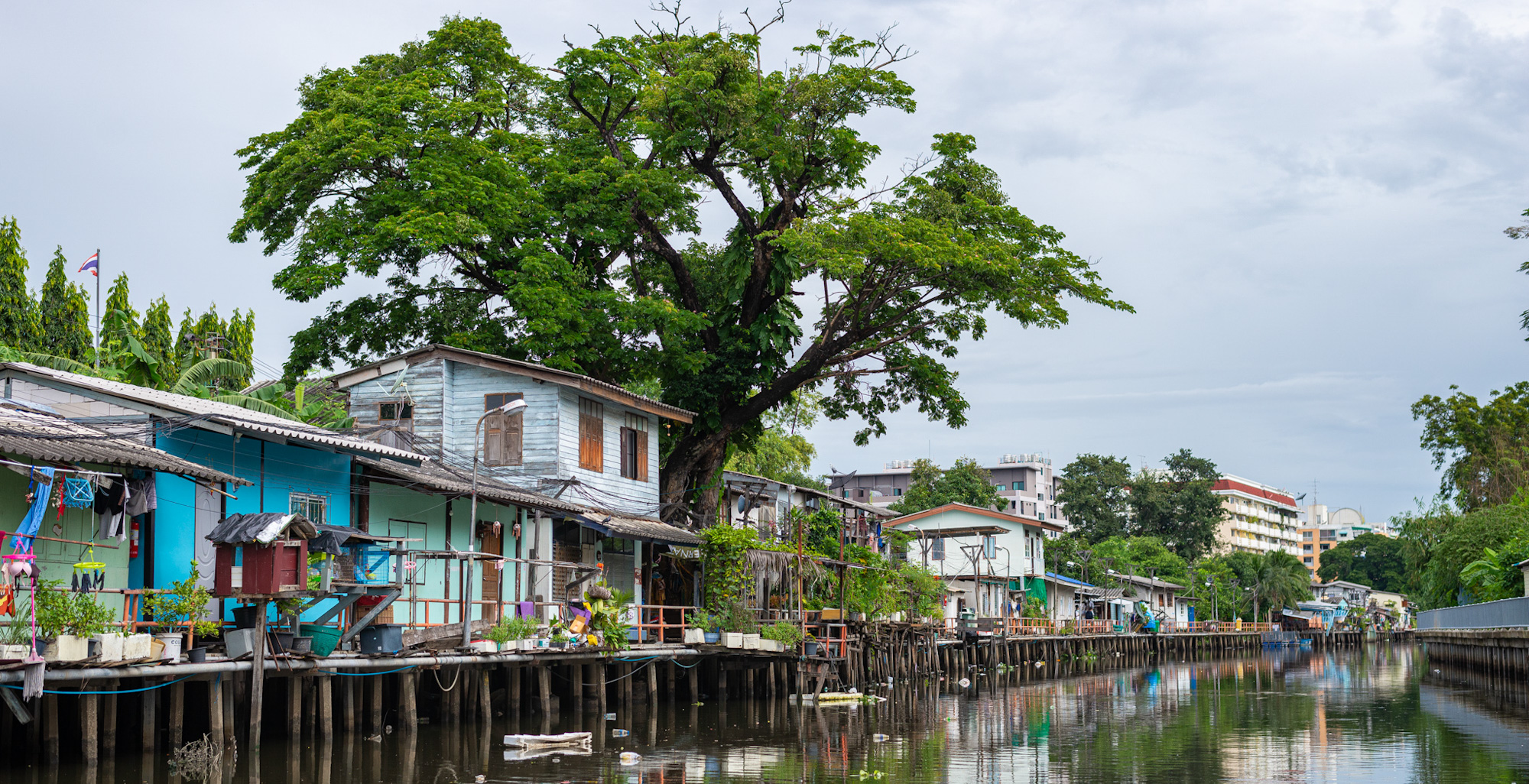 Thailand has been identified as one of the top contributors of plastic pollution into the oceans. Thailand's 23 coastal provinces dump an estimated one million tons of garbage into the sea each year. The Chao Phraya is one of Thailand's longest and most polluted rivers that empties directly into the Gulf of Thailand. Lat Phrao Canal, like many of Bangkok's canals, collects large amounts of solid and liquid waste in its passage through the dense urban areas of Bangkok. Local marine waste streams predominantly include plastics and other floating debris originating from nearby communities and regular boat traffic.
TerraCycle Global Foundation is intervening in Lat Phrao Canal to improve the current conditions and prevent further pollution.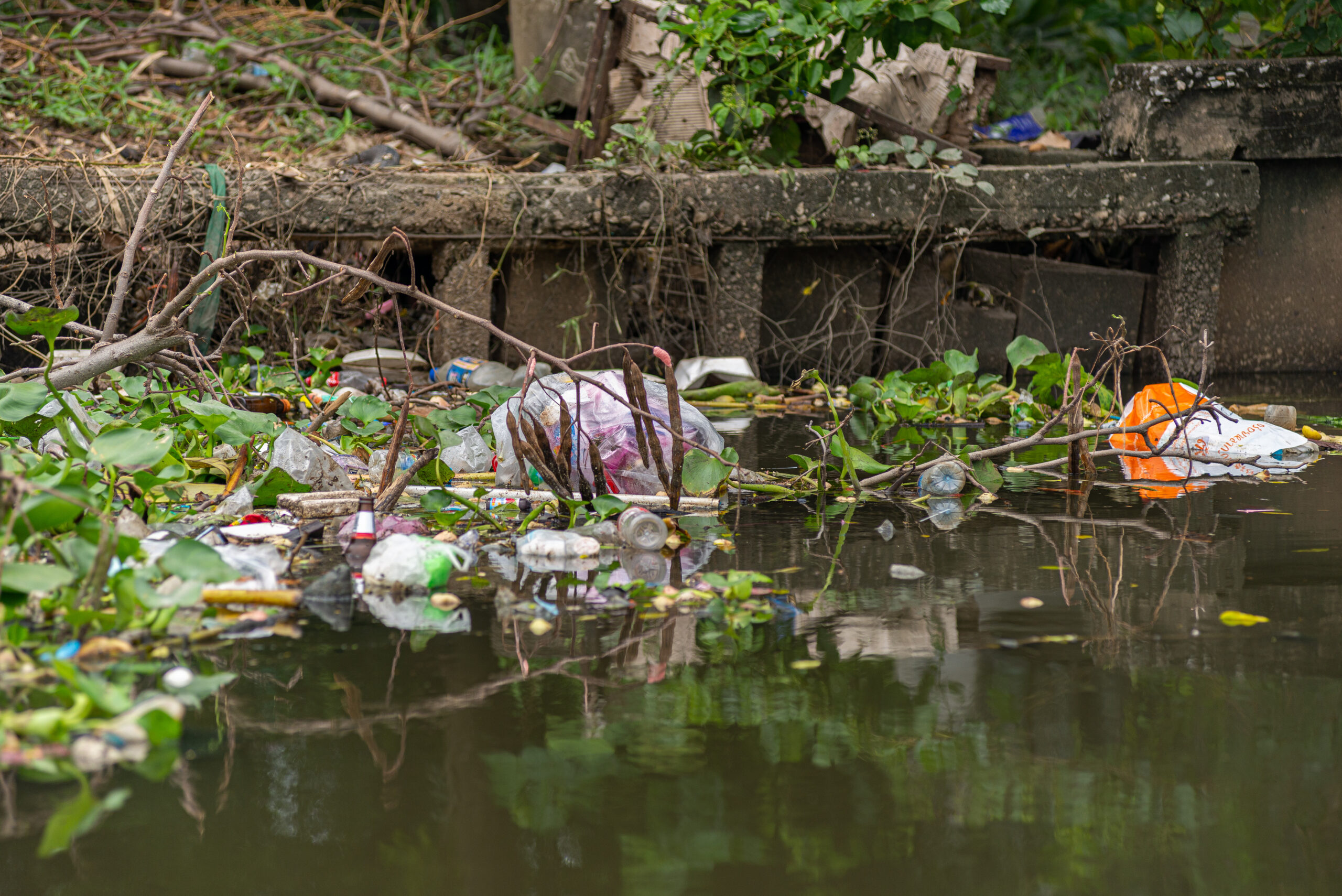 Intervention Plan
TerraCycle Global Foundation, through its locally-established TerraCycle Thai Foundation, operates two plastic capture devices as part of the Clean Currents Coalition (and four traps total) in the Lat Phrao Canal. These devices capture plastics and other waste in Bangkok's canal system, preventing it from entering the Chao Phraya River and the ocean. Each device, called a "trash trap", consists of two out-stretched boom arms anchored and attached to a metal collection trap. Nets hanging from the boom arms capture debris floating just below the water's surface. To increase mobility and ease of maintenance, the device was designed with a detachable metal collection trap.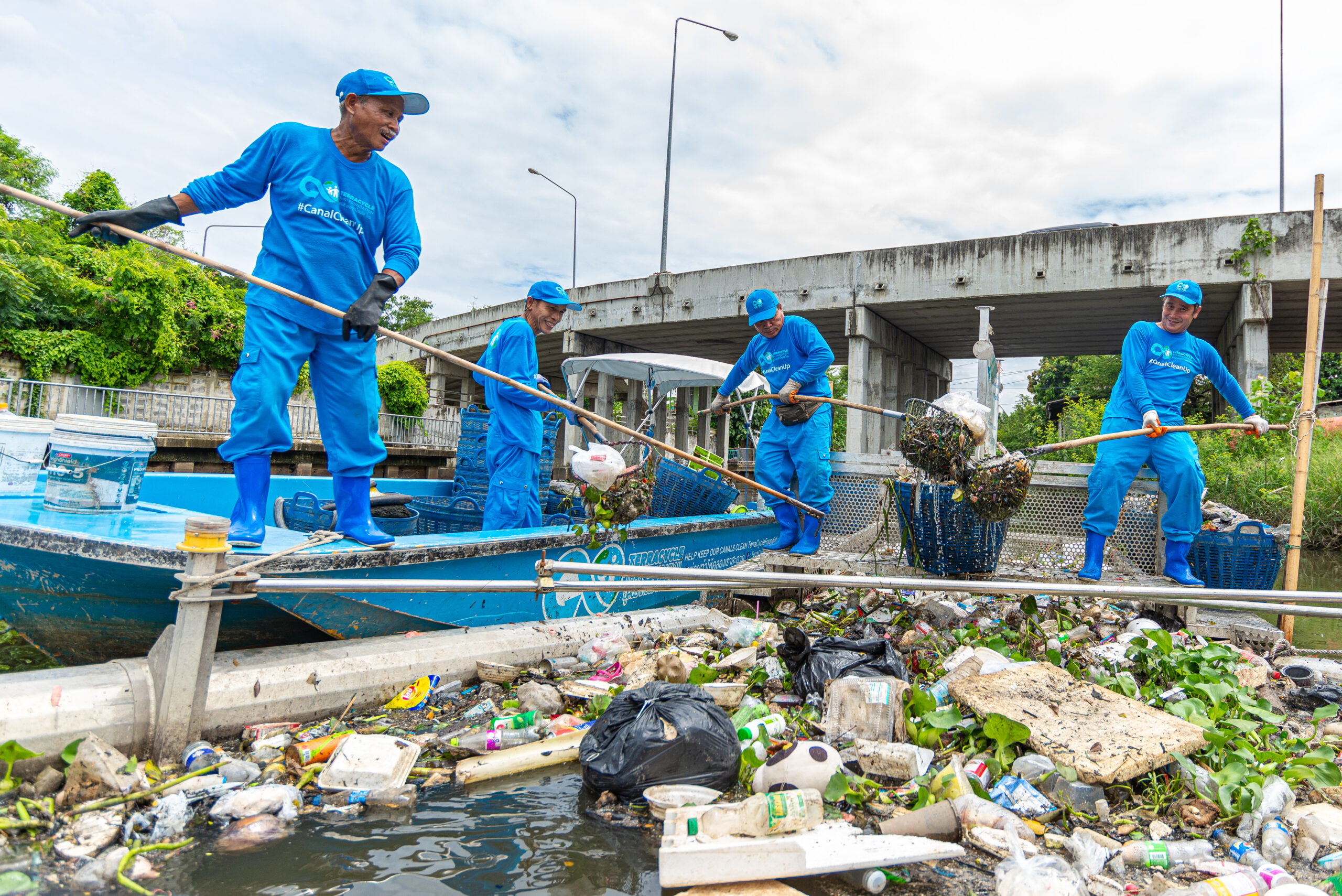 The captured waste is extracted from the traps by boat, transferred to the organization's sorting site, and sorted and cleaned. The project operates on a zero-to-landfill approach: all recyclables are sold to local recyclers, and non-recyclables are sent to a waste-to-energy plant. The Foundation also works with TerraCycle Inc. to manufacture salable goods, such as frisbees and bracelets, out of river plastics to raise support for the project.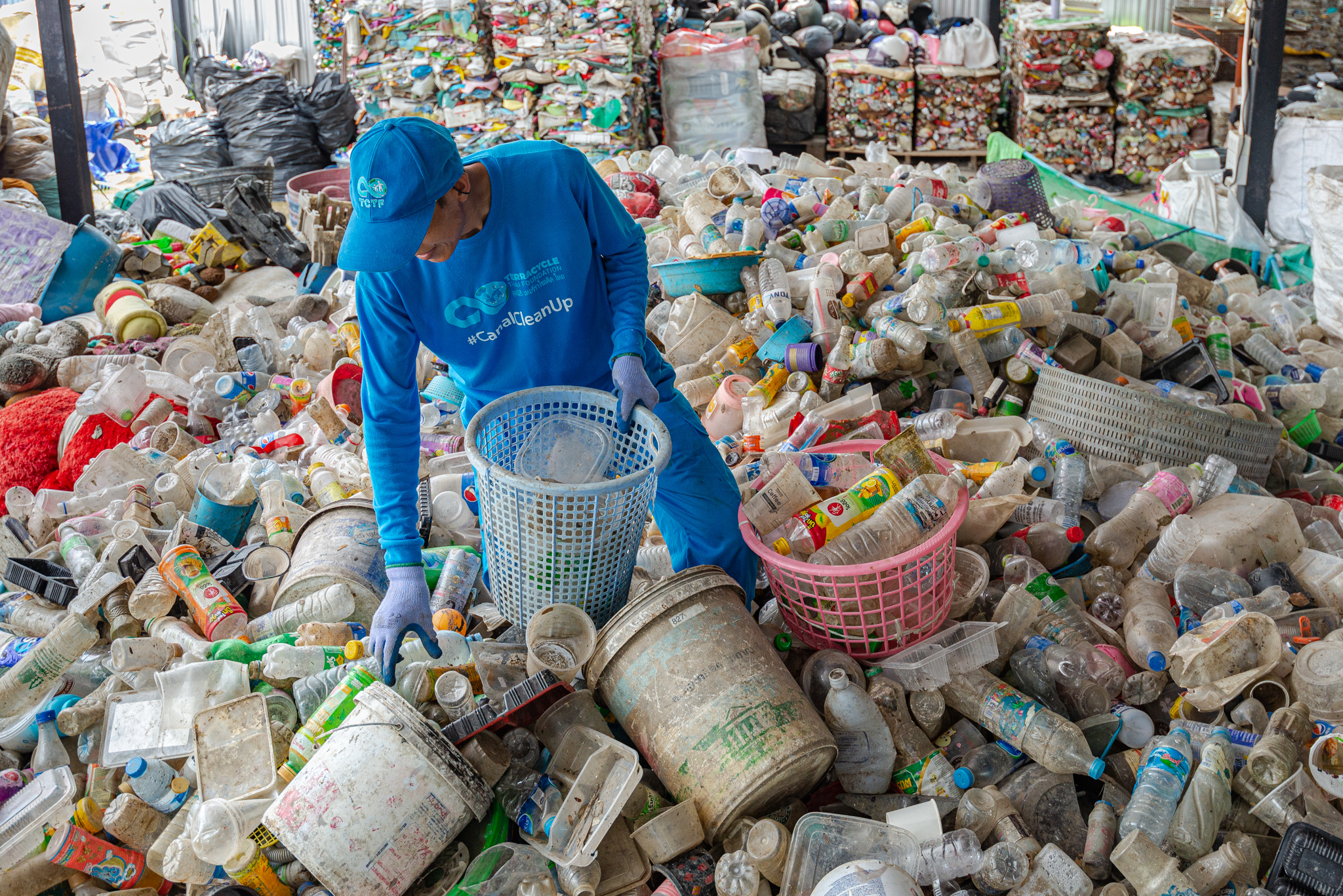 Community Engagement
The communications and outreach strategy leverages the plastic capture system to communicate about the issue of plastic pollution to the greater Lat Phrao Canal community. The strategy is focused on educating and changing the behaviors of the canal community that are major contributors to marine waste. First and foremost, TerraCycle Thai Foundation employs local workers, which creates jobs, incomes, and empowers community members to take ownership over their canal's wellbeing. The team also utilizes data collected from the plastic capture devices to drive educational programs and forums about behavior that contributes to increased marine waste and best practices to address it.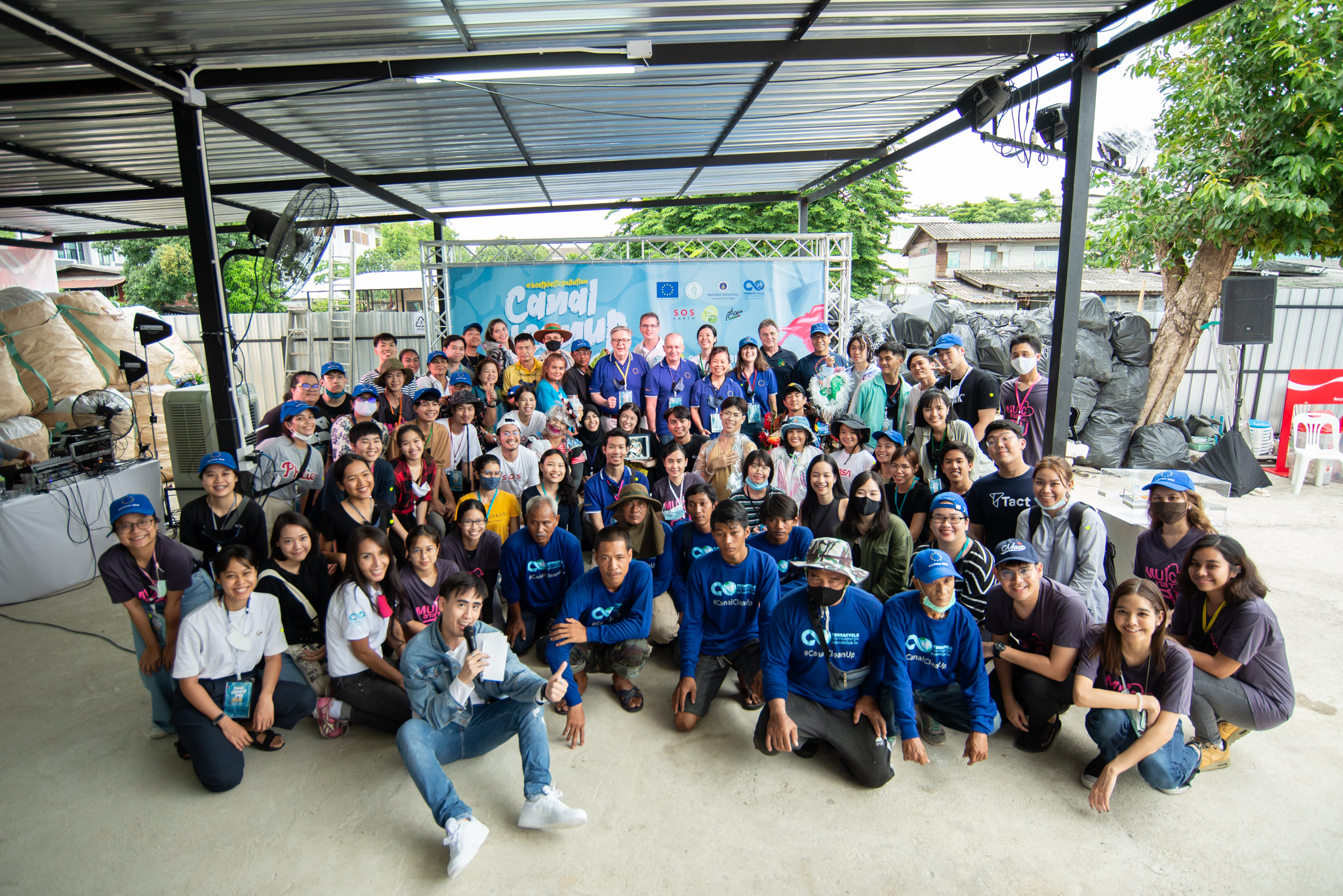 The team hosts volunteer and corporate social responsibility groups at the worksite, letting visitors get their hands dirty to understand the seriousness of the plastics crisis and inspire behavior change. They also lead educational programs in local schools to inspire youth to take action and create changes in their households and community. Local stakeholders, government, business, and community leaders are being engaged to co-sponsor and participate in cost-efficient outreach activities to promote local ownership, thereby facilitating long term sustainability of improved plastic disposal initiatives.
In this short documentary film by The Cloud, the TerraCycle Thai Foundation team shares their story of waking up every day to remove trash and plastic to be recycled from Lat Phrao Canal, so that it won't find its way back into the canal. They do this to not only protect the oceans and environment, but in hopes that one day the canal in front of their homes will be clean and healthy again.
The Team
The TerraCycle Global Foundation focuses on waste reduction globally to encourage and support the effective recycling of various materials that would otherwise plague our landscapes and waterways. The TerraCycle Global Foundation was established in 2018 as a non-profit public charity by TerraCycle Inc., a private US recycling business. TerraCycle, Inc. is a leader in recycling traditionally non-recyclable materials, and provides technical expertise and identification of relevant processing, recycling, and disposal opportunities. TerraCycle Thai Foundation is a non-profit organization recently launched by the TerraCycle Global Foundation to implement the local marine waste capture systems, including in Samut Sakhon province and the Lat Phrao Canal in Bangkok.
Interested in supporting TerraCycle Global Foundation's work in Thailand? Donate here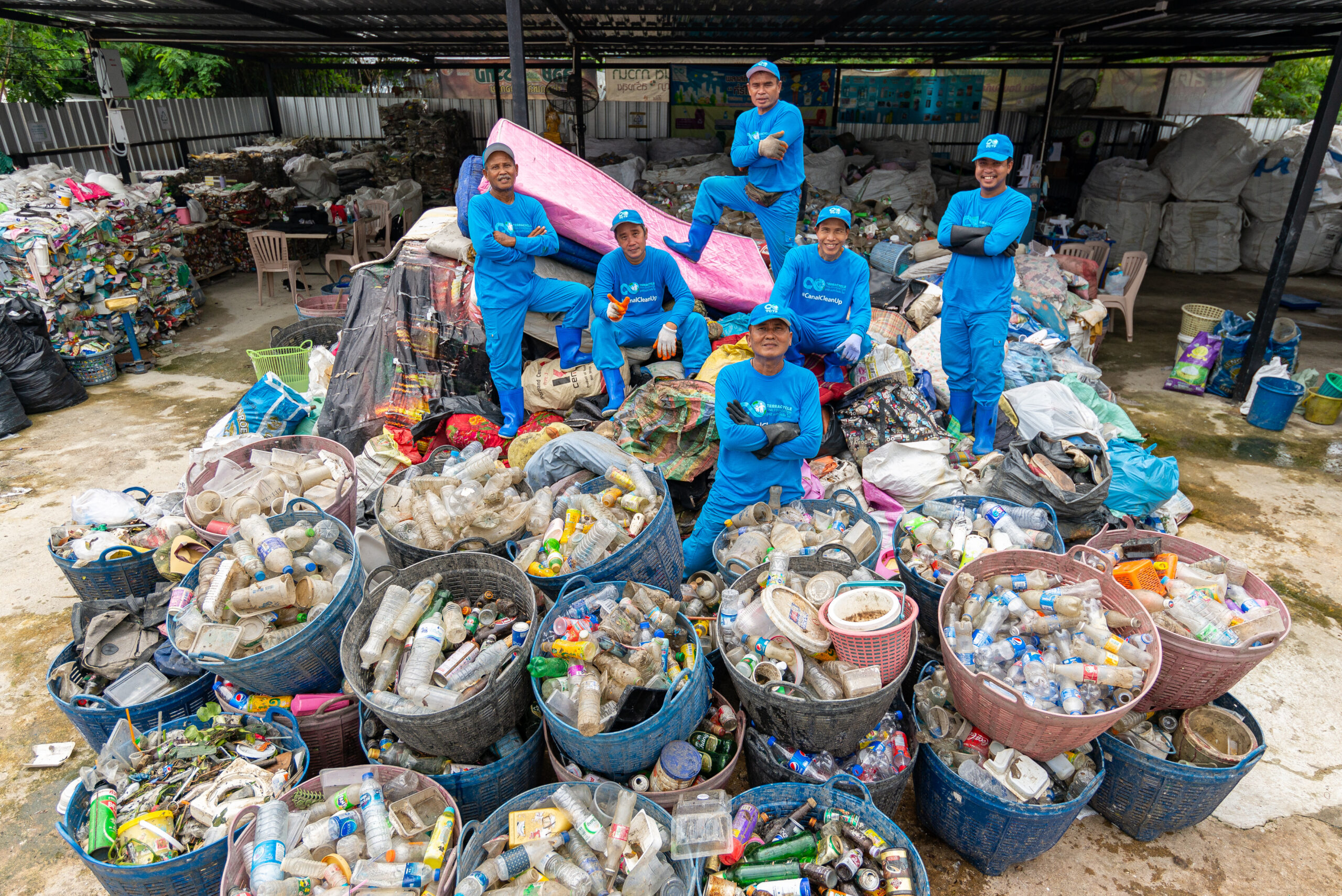 Related Blog Posts: