Vietnam is well known for its long, beautiful coastline — stretching over 2,000 miles from north to south. It is also home to a dense system of more than 2,360 rivers. The two largest rivers are the Mekong River in the south and the Red River (Song Hong) in the north.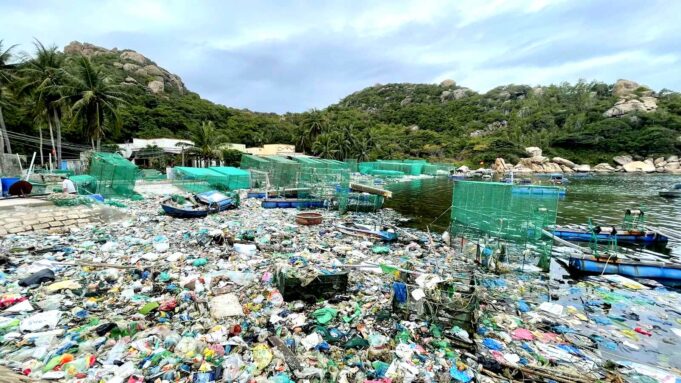 The incredible ecosystems and landscapes that are born from these aquatic gifts also come with a number of environmental challenges, including deforestation and air and plastic pollution, as a result of rapid economic development. Recently, the challenge of marine plastic pollution has emerged as a high priority for the government of Vietnam, which has been bringing together scientists, industry, and communities to address the issue head on.

In 2019, Vietnam issued the National Action Plan on Marine Plastic Waste Management. By 2030, the National Action Plan aims to address marine plastic debris through several avenues, one of which focuses on educating the public and increasing awareness of the problem.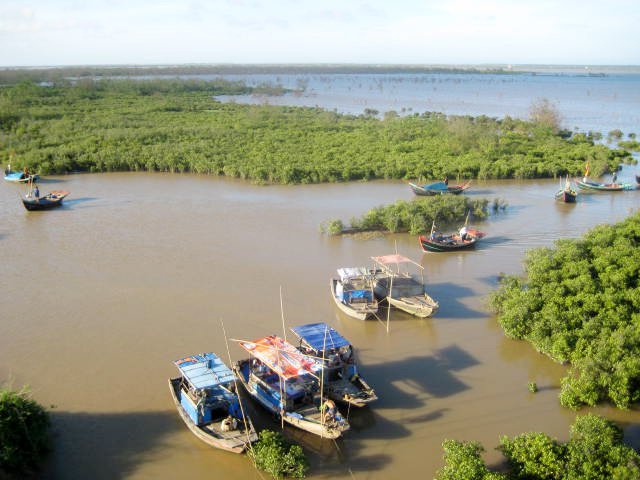 That same year, Ocean Conservancy conducted a study that linked marine debris to declining health of mangroves in Xuan Thuy National Park. To protect this vital ecosystem and reduce ocean bound plastic, Ocean Conservancy and our partners created the Strategic Plastic Litter Abatement in Song Hong (SPLASH) program. As a part of the Clean Currents Coalition, the SPLASH project has been working to install five river trash trappers along the Red River, the second longest river in Vietnam.

In 2021, as a part of the SPLASH project, we decided to help raise awareness of marine plastic debris by making a short film. Working with director Le Hoai Thanh, a Vietnamese film director, we produced an 8-minute short film called "The Endless Journey" which tells the story of plastic pollution through the perspective of a traveler while making a call to action to protect rivers and our ocean for future generations. The video was a huge success. For those of us who were involved in making the video, we were inspired to create another film with a stronger message and an even bigger impact.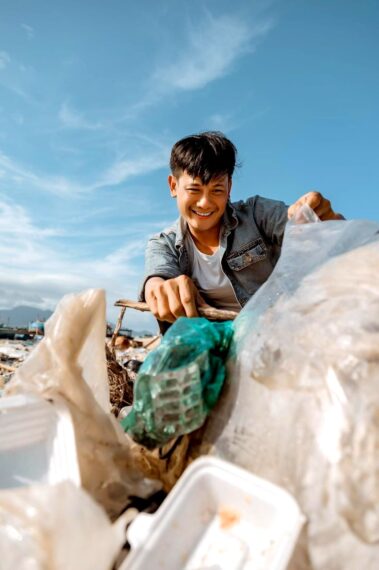 In early 2022, we discussed ideas with director Le Hoai Thanh for our next film to support Vietnam's National Action Plan. We were pleasantly surprised to receive an offer from Vo Thanh Tam, a famous actor in Vietnam, to take part in our project. Vo Thanh Tam is well known for his performances in several popular TV series and movies, most recently as the lead in "Face Off 48Hrs." Vo Thanh Tam shared with us that he was inspired by watching "The Endless Journey" and wanted to use his audience and influence to spread the message on the importance of addressing plastic pollution.

While working on the new film, we wanted to find a way to convey a strong message while also being concise and visually appealing to the Vietnamese audience. In the end, we agreed on our storyline and decided to film in the Yen Bai and Khanh Hoa provinces.

While filming, the crew received a lot of support from the local communities in those provinces. Tam also filmed a few short promotional clips and posted them to his Facebook fan page to an enthusiastic response.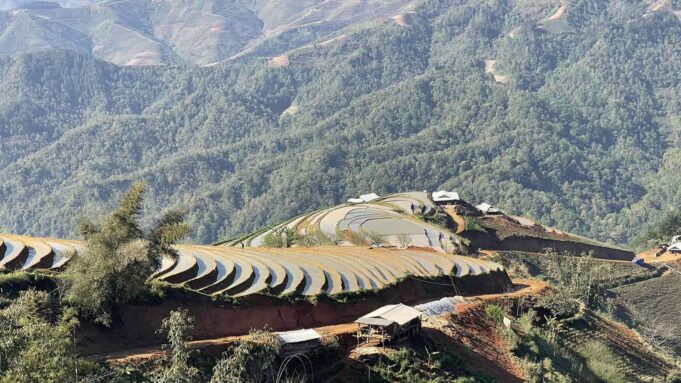 After a month of hard work, we finally finished our latest short film, a five-minute video titled "Về Đâu…/Where to go…?" which was released on Ocean Conservancy's YouTube channel.

The video shows Tam traveling through the highlands of Northern Vietnam and enjoying nature and village life. However, one thing was bothering him along the way: plastic waste. The final image of the film shows him sitting in a small boat, surrounded by plastic debris, and a voiceover asks, "What will happen?"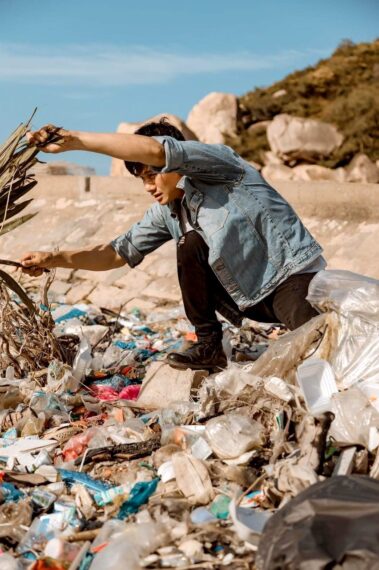 Within the first 48 hours of being uploaded to Ocean Conservancy's YouTube channel, the video attracted nearly 200,000 views. After a month, the film had over 1.1 million views. So far, there have been 12 articles in Vietnam's national media about the video. After sharing it to his Facebook page, one of Vo Thanh Tam's followers requested to use the film as teaching material for her students.
The success of the video shows how many people care deeply about the environment and want to contribute to reducing plastic pollution. It also serves as motivation for us to keep working to increase public awareness and continue our fight for trash free seas.
---

Learn more about Ocean Conservancy and their work:
Learn more about Ocean Conservancy's SPLASH partner, MCD: