Tijuana River, Mexico
Project lead:

WILDCOAST
Introduction
The Tijuana River flows 190 kilometers through the mountains and deserts of northwest Mexico before reaching the Pacific Ocean where it forms the Tijuana River Estuary. The estuary, a US National Estuarine Research Reserve, is made up of many diverse and sensitive habitats, including beaches, sand dunes, mudflats, salt marshes, and vernal pools. Spanning 930 hectares, it is home to 29 species of fish, 29 species of reptile and amphibian, and 370 species of bird. The estuary also protects ten endangered species including the San Diego fairy shrimp, the light-footed clapper rail, and the salt marsh bird's beak.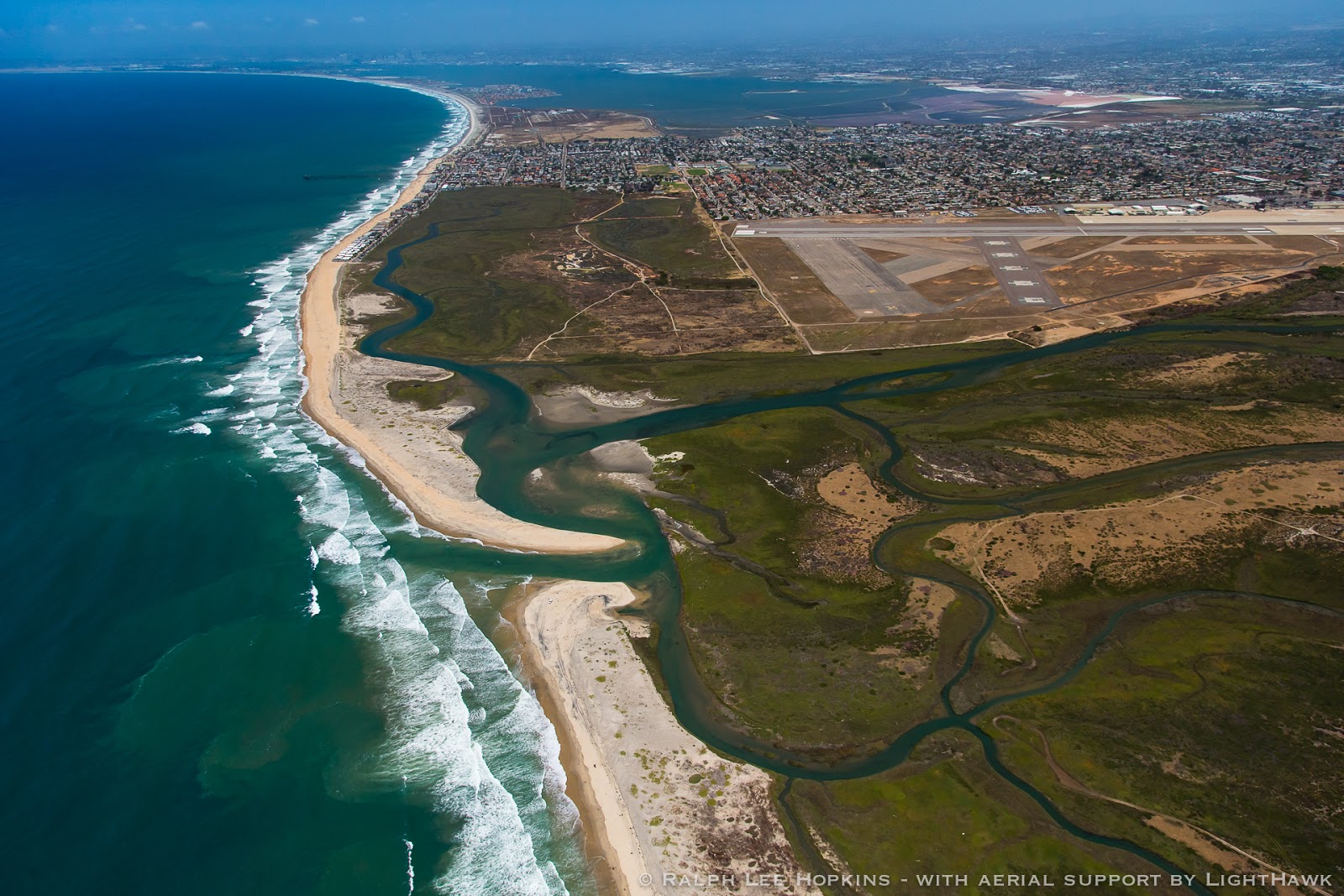 The Tijuana River Estuary helps filter and clean water before it enters the Pacific Ocean, provides value for local fisheries, and is a key stop for migratory birds from South America on the Pacific Flyway.
These sensitive coastal ecosystems and public health in border region communities are under threat. Local people call the Tijuana River "El Agua Negra" ("The Black Water") due to the high levels of pollution and contamination.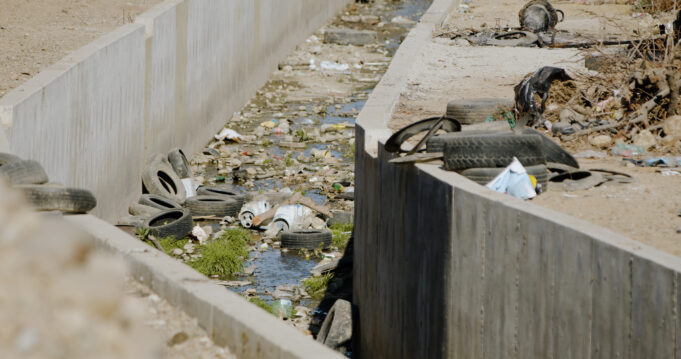 Plastics, tires, sewage, and other waste are dumped illegally in canyons and ravines along the river in Mexico. Seasonal rains transport these materials across the border into US coastal areas and eventually the Pacific Ocean, contributing significantly to cross-border and marine pollution.
A rapidly changing climate is increasing summer monsoonal rains that bring an unprecedented influx of discarded plastic and other pollution with the stormwater flows that cross the border and impact US county, state, and federally protected areas.
WILDCOAST is leading efforts to improve public health conditions in Tijuana and curb the flow of plastic entering the Pacific Ocean.
Intervention Plan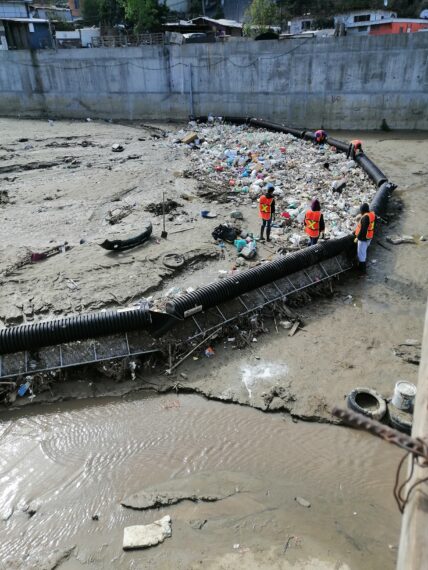 WILDCOAST has installed a plastic capture system in Los Laureles Canyon–an underserved community in Tijuana, Mexico. Los Laureles Canyon is home to 75,000 people who depend on the Tijuana River for clean water.
Called a "Brute Boom", the plastic capture device is a reinforced trash boom consisting of a double-walled float attached to a 6 x 3.2 meter galvanized steel debris screen. The barrier spans the river channel and is attached to concrete structures on the banks of the river with galvanized steel chains and shackles. Water flows ephemerally through the canyon during rain events, so the waste intercepted by the boom is removed manually when the water level recedes.
WILDCOAST sorts the removed plastic by polymer type and corporate brand, collecting valuable data to inform policy and outreach efforts. Recyclable plastics are transported to processing facilities.
WILDCOAST builds riverside parks for the local community with the many tires pulled out of the river, complete with tire swings, painted murals, and a soccer field.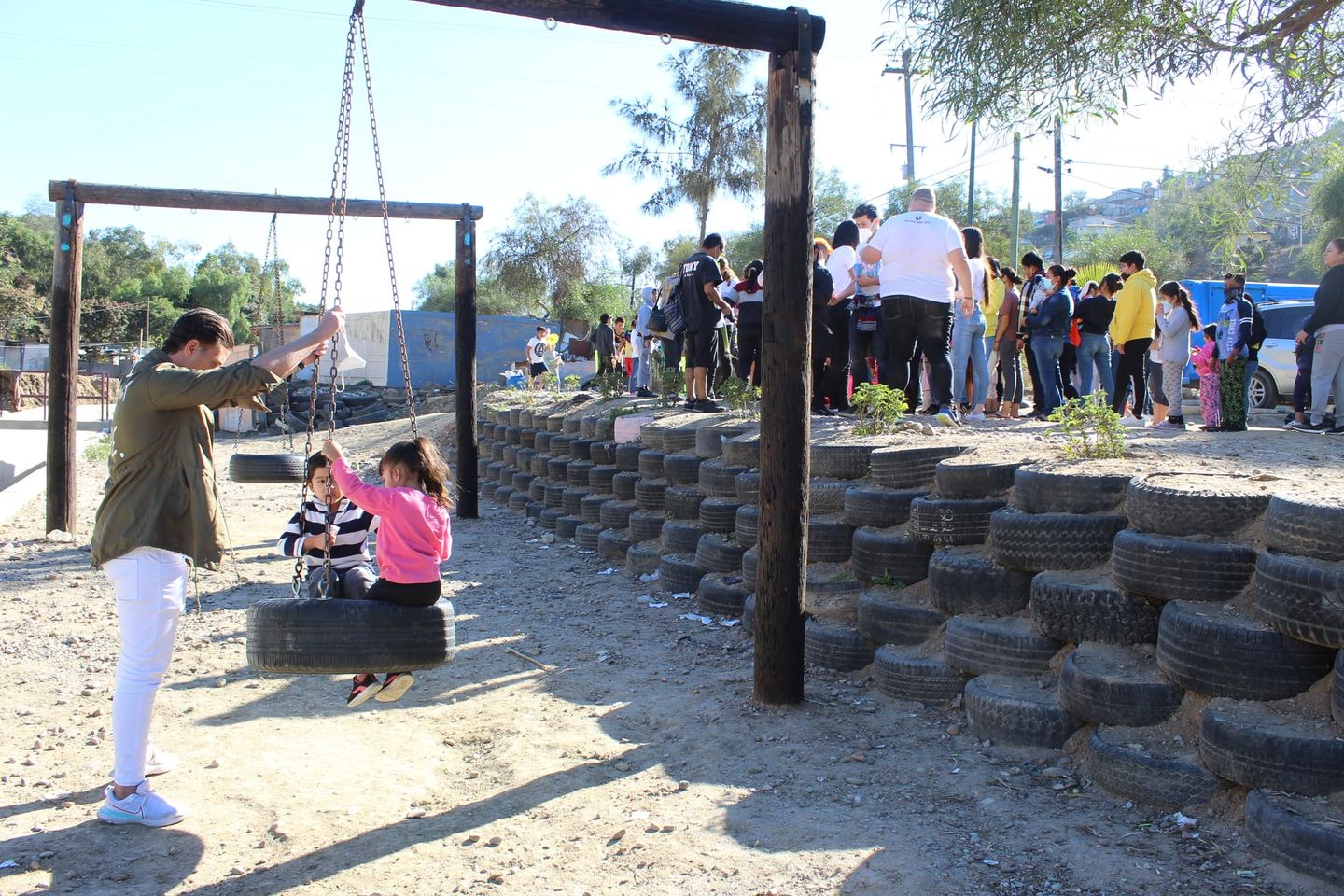 Community Engagement
WILDCOAST is leveraging their extensive media and stakeholder engagement experience to implement a behavior-change communications and outreach strategy with three essential components:
Community forums in impacted areas within the City of Tijuana to better understand views and attitudes towards plastic pollution in their neighborhoods and communities.
Awareness campaigns tailored to the lessons learned in the community forums that leverage the data gathered from the plastic capture system to target the most common plastic types.
Calls for action directed at communities, governments, and private industries through meetings with key stakeholders, media outreach, and partnerships with local artists, leaders, and sports teams.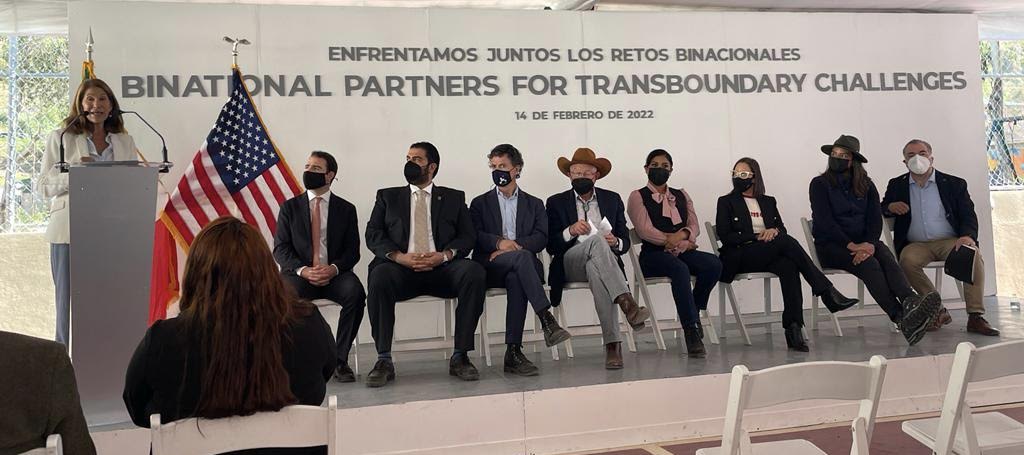 Through this project, WILDCOAST is:
Improving the health of the local underserved community of 75,000 inhabitants;
Increasing outdoor recreation opportunities for underserved communities on both sides of the border by reducing the volume of debris clogging open space areas and by building two parks in Los Laureles, one with a small soccer field;
Creating three permanent full time jobs and 18 independent contractor positions as community debris collectors;
Changing behavior towards plastics through education and outreach campaigns that encourage reduction, reuse, and recycling;
Lessening public health threats associated with accumulated plastic waste and other debris in estuarine and marine habitats in the Tijuana-San Diego County border region.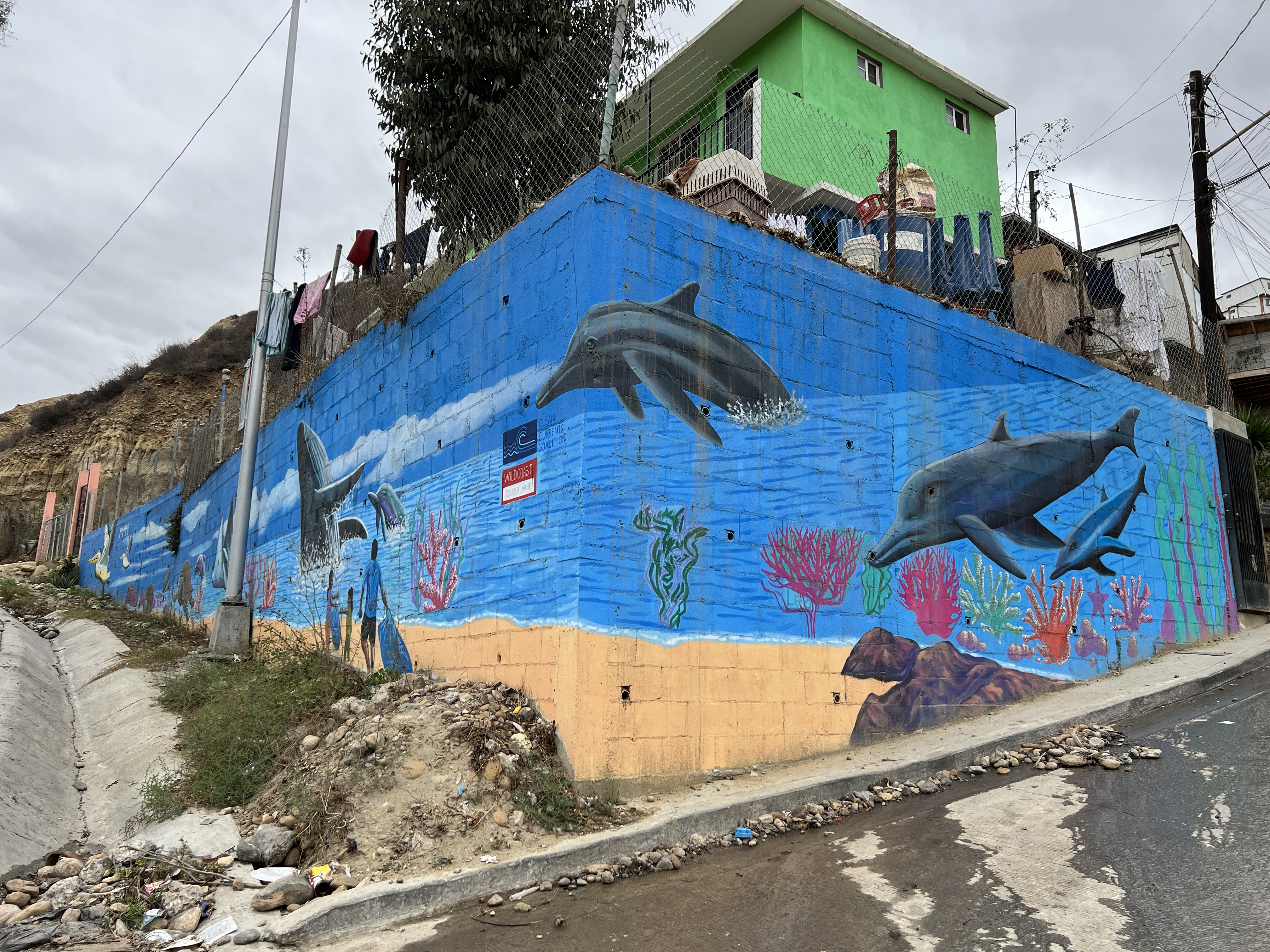 WILDCOAST's project addresses environmental justice in Tijuana by improving public health in underserved communities through the removal of hazardous waste from waterways, empowerment of female community leaders to organize debris collection efforts in their areas, and improved access to parks and outdoor spaces for youth. This work allows local residents to have agency over the environmental factors that impact their lives, thereby benefiting the long term health of both the local residents and the environment.
The Team
WILDCOAST is a non-profit organization with offices in Imperial Beach, California, and Ensenada, La Paz, and Huatulco, Mexico. WILDCOAST, founded in 2000, is an international team that conserves coastal and marine ecosystems and addresses climate change through natural solutions. WILDCOAST establishes and manages protected areas, protects and restores blue carbon ecosystems, and engages communities in the stewardship of healthy, thriving oceans, coastlines, and wildlife.
Interested in supporting WILDCOAST's work in Tijuana? Donate here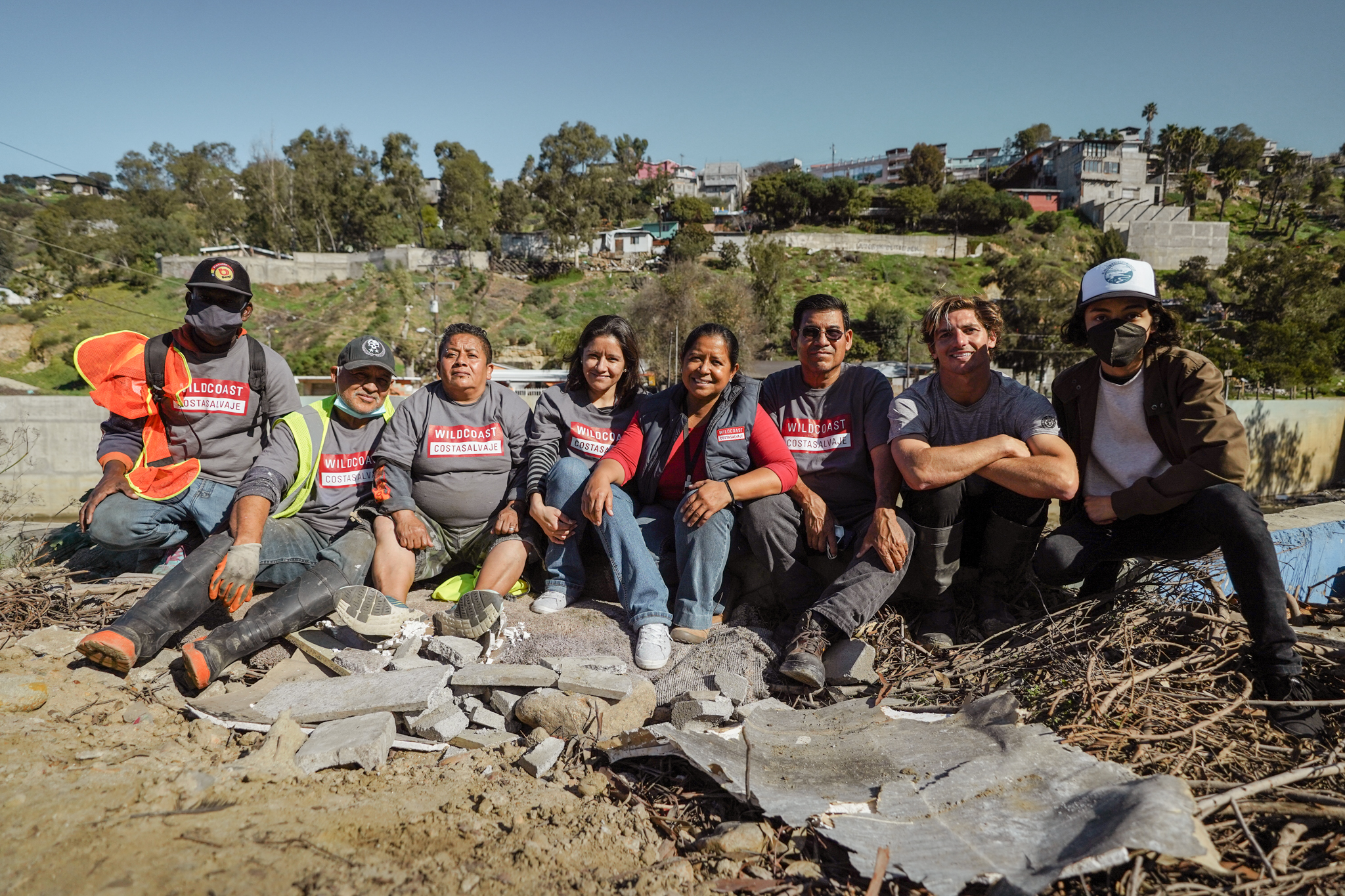 Related Blog Posts: