Athi River, Kenya
Project lead:

Smart Villages + Chemolex Company
Introduction
The Athi River, which spans 390 km before entering the Indian Ocean, is the second-longest river in Kenya. As it flows through the plains and valleys of Kenya, the river forms the majestic Fourteen Falls, meanders through Nairobi, and eventually passes through Tsavo National Park, the largest in Kenya. Here, hippopotamus, crocodiles, and pythons are attracted to the river's waters and the life it carries. Millions of Kenyans rely on the Athi River for drinking water and irrigation.
However, the Athi River also receives large amounts of pollution from Nairobi–an area with a population of over nine million people. Along with population growth and rapid urbanization, poor solid waste management is emerging as a key risk for health in Kenya. As a result, Kenya has become a leader in East Africa regarding aggressive policies to combat plastic pollution at its source. In 2017, the government made the manufacturing, sale, and distribution of polythene plastic carrier bags illegal. But as Kenya's solid waste pollution continued to worsen, President Uhuru Kenyatta implemented a broader ban on single use plastics in June 2020. The ban prevents all visitors to national parks, beaches, forests and conservation areas from carrying plastic water bottles, cups, disposable plates, cutlery, or straws.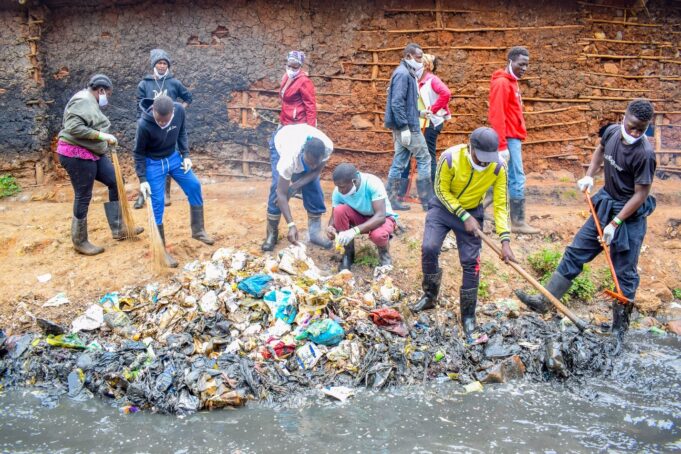 Intervention Plan
Chemolex Company and Smart Villages are installing 10 plastic capture devices in locations along the Athi River and its major tributaries, the Nairobi and Ngong Rivers. The team plans to install six devices in the first year of the project, capturing 1,440 t of plastics per month, and by the end of year three scale to 10 devices, capturing up to 2,400 t per month.
Captured waste will be managed through various streams depending on the material. Plastic waste will be delivered to Chemolex's plastic recycling facilities to produce valuable post-consumer products including affordable plastic fencing poles and tiles for pavements, flooring, and roofing. Organic compounds will be delivered to waste collector Taka Taka Solutions to produce high-quality organic compost for the local Kenyan market. Non-organic combustible compounds will be delivered to the Community Cooker Foundation to be pelletized to provide clean power for cooking stoves.
Community Engagement
Chemolex will engage communities through public schools, universities, hospitals, private industries, and households to increase awareness on the impacts of plastics wastes on terrestrial and marine environments. Chemolex conducts trainings for women's groups and community-based organizations on sustainable waste management, and facilitating the creation of sustainable businesses that convert both organic and other wastes into energy and organic fertilizer. In another program, kids and teenagers bring plastic waste to their school to receive a subsidy based on the amount of plastic waste they bring. Complementing these in-person approaches, Chemolex will also conduct aggressive local advertising campaigns on the impacts of plastic wastes on the marine environment.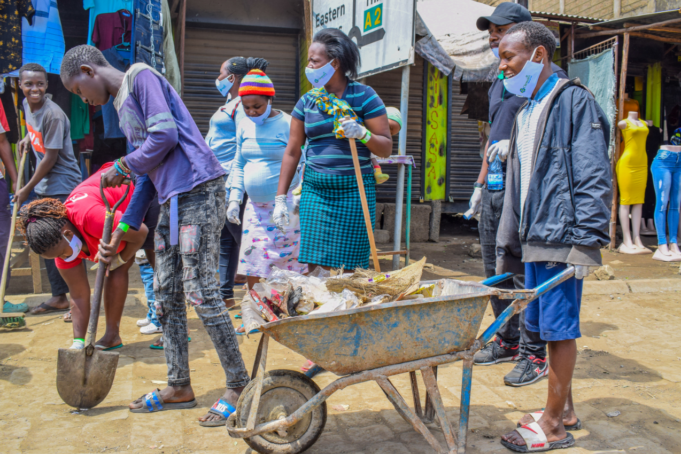 The Team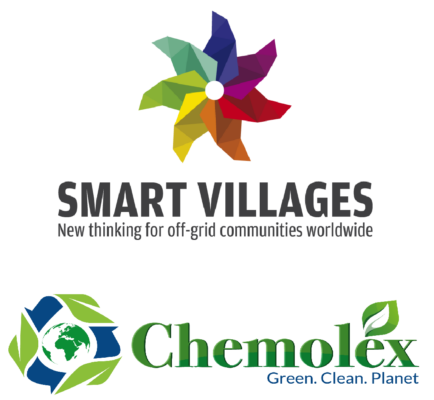 Chemolex Company is a start-up social enterprise that focuses on providing clean and affordable energy in off-grid households. The company also manages solid waste and recycling in Kenya with a focus on valuable resource recovery. Chemolex was co-founded by Clifford Okoth and James Ogingo, who have experience in waste management, green chemistry, renewable energy, and consulting. Smart Villages is a non-profit initiative that aims to provide technological, financial, social and political solutions for energy access in villages in developing countries. Smart Villages and Chemolex have partnered previously on off-grid energy projects.
Resources
Related Blog Posts: